(This is an old post from one of my other blogs originally posted on 8/16/2010 that I wanted to include in this Mommy Blog)
The Joys of being a mommy... Consist of sweet moments like this: Adorable kids, being good brushing up to keep those gorgeous smiles bright! How cute are they?! I feel like such a proud mommy!
And then...
*cue the horrified scream*
dun dun dun.....
Moments like these: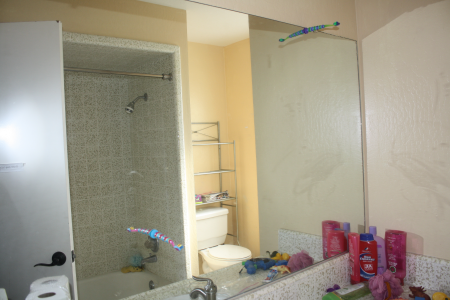 Its moments like this when I ask myself..
why oh why did I think it was such a "cute" idea
to have the little suction cup tooth brushes for the kids? haha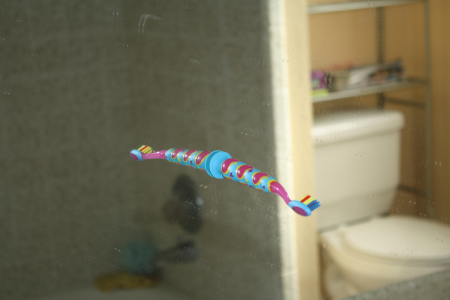 And of course my competitive son just had to "beat"
his sister by putting his the highest!
Bath toys all over the sink..
I swear there is a bucket just for these toys, under the sink.
They must have forgot?
Or maybe they thought the dinos, and water gun could team up
with the tooth paste in the fight against gingivitis!!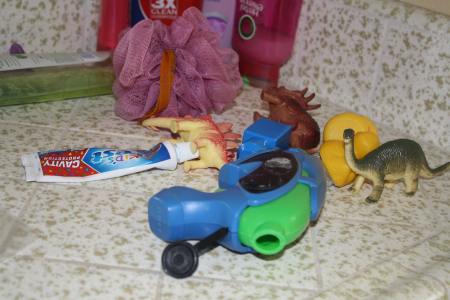 Sometimes I wonder how is it that a 7 year old a 4 year old and a 1 year old can make such a mess??
FUN FACT: they each have a hamper of their own in their rooms... there just must never be room in them.. reason enough to leave them on the floor here!
And yes.. that is a diaper you see down there too!!
My 1 year old has figured out how to take off his own diaper now..
anyone else know how that is? Good luck trying to keep it on! LOL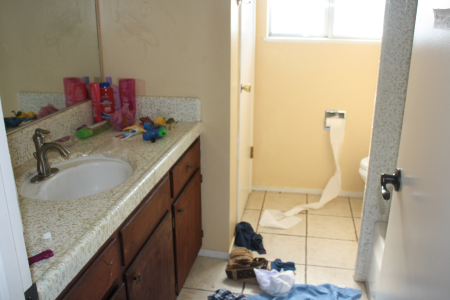 *Sigh*
This toilet paper belongs in the cupboard under the sink.
I have no idea why its even out on the sink.
Ha and the hair brushes go in the drawer right below them.
The little princess must have had a royal ball to rush off too...
no time to put them away!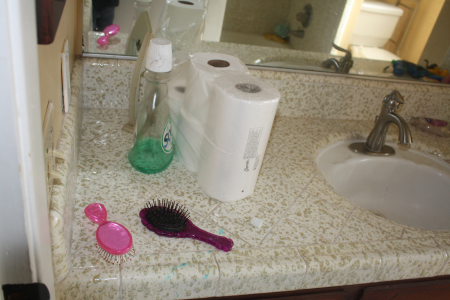 Ahh the joys? of mommy hood... :)